Join us for a week-end of parties, racing and chasing with friends, family and fellow riders. All on the picturesque HCIBH grounds!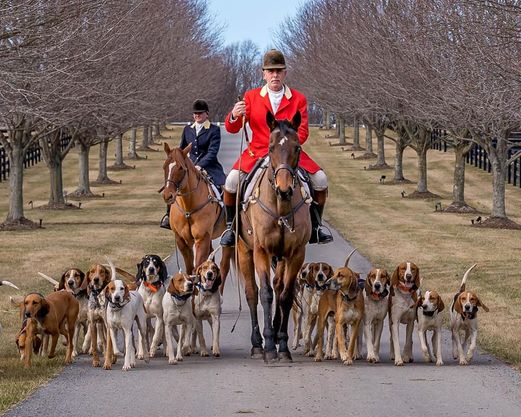 Friday – March 24th – Old Fashion Party in the Clubhouse!
Dinner, Drinks and Dancing~ 5:30-9:30PM…
Featuring: DJ for Dancing, Buck-a -Shuck Oysters, Silent and Live Auctions with Plenty of Fabulous Items to Bid On!
Attire: Equestrian Chic – Think Tweed, Denim and Boots
$40.00 per person
Saturday – March 25th Old Fashion Point to Point/Poker Run From the Kennels
Get Ready to Race! (You do not need to be a member of a hunt club to participate – choose your own speed – Many Winning Categories – from fastest to slowest, and everything in between, including juniors.)
Featuring: "The Old Fashion Garden Bar" (Served 3 ways – Traditional, Bentley's and Brown Butter) – Includes a Commemorative Old Fashioned Glass for All Participants
Schedule:
10:30AM Tail/Gate Opens~ 11AM Course Review ~ 11:45 Parade of Racers and Betting Windows Open For Non Mounted Attendees ~ 12PM– Race Begins
Racecourse is Over Approximately 2.5 miles of Varied Terrain – Jumping Optional(rumor has it riding with staff will be auctioned off Friday Eve to get fast time riders to all the points quickly.)
2:00PM – Awards Presentation and Hunt Tailgate Breakfast
Vie for a Multitude of Top Trophies and Prizes…and Bragging Rights!
Photographers On Site to Capture the Day
Attire – Ratcatcher
$50.00 per Mounted Person to Include Hunt Tailgate and Bar – Order Soon – Tickets Limited!
$25.00 For Hunt Tailgate and Bar (Not Mounted) – Relax, Sip your Drink and Watch Friends and Family Members Compete!
Sunday- March 26th – HCIBH Closing Hunt – 11AM
Grab Your Trusty Steed -Fit and Fresh From the Previous Days Race- and Hunt with Howard County's Finest to Close Out the 2023 Season!
Includes Stirrup Cup, Tally Ho Wagon, Best Flask Contest and Hunt Tailgate to Follow with Bloody Mary and Mimosa Bars
3PM – Watch the Action – Basseting With Hill & Hollow Bassets
Attire For Mounted Riders: Formal – You must be a member of a Hunt Club to participate in mounted hunting: Club Colors Encouraged!
$100 per Mounted Non – HCIBH Member – Includes Tailgate Breakfast and Bar – Order Soon – Tickets Limited!
$25 for Not Mounted or Not a Member of a Hunt Club – Includes Tally Ho Wagon, Basseting, Tailgate Breakfast and Bar